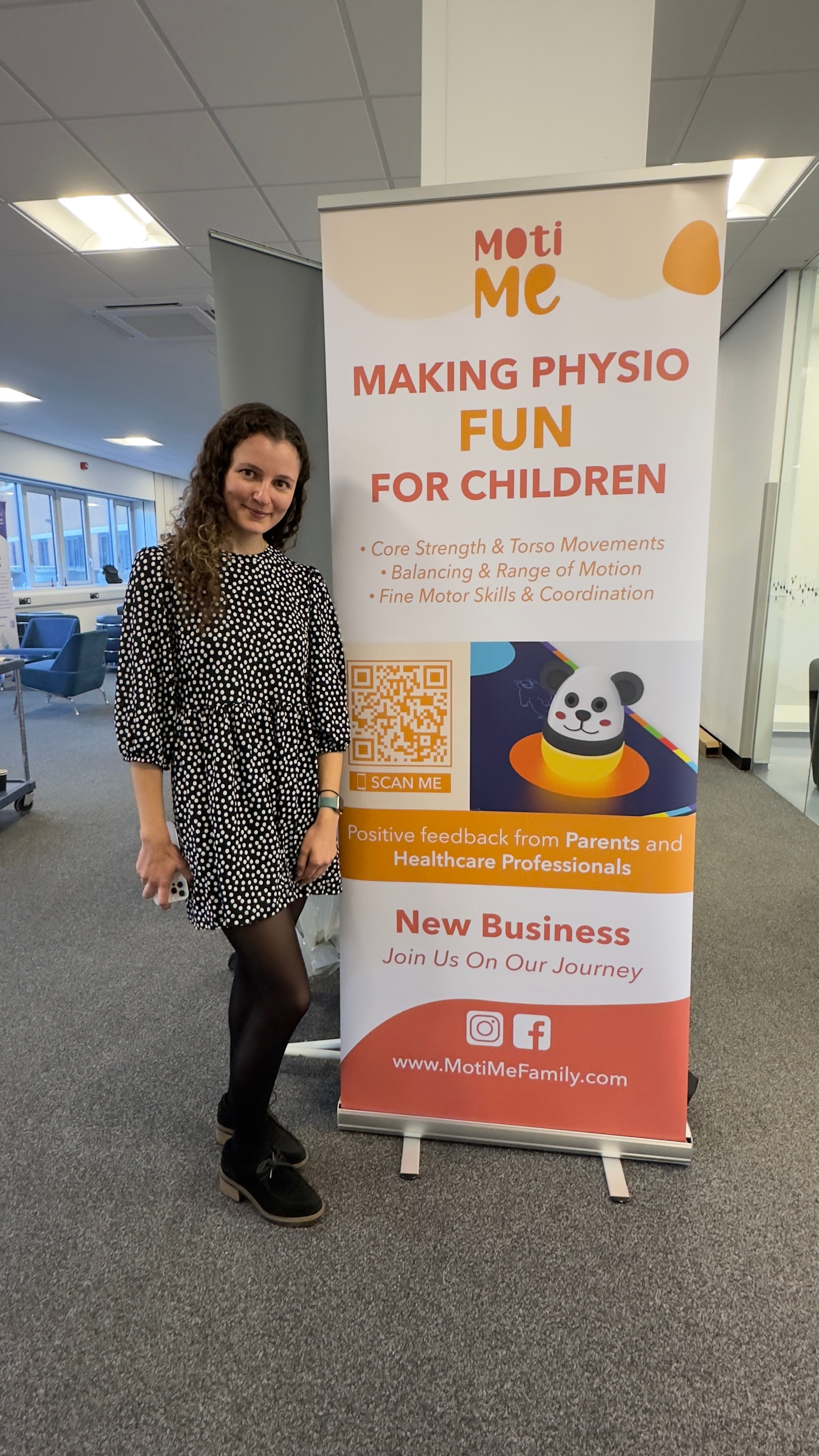 In a world that often seems to be moving at warp speed, it's easy to overlook the struggles and challenges faced by children with disabilities and their families. But the truth is, these families need our support, understanding, and innovative solutions now more than ever. At Kiddiwhizz, we believe that every child deserves a chance to thrive, and that's why we are excited to introduce you to Moti Me, an exciting new device that aims to change the lives of countless children with disabilities by supporting them through their physiotherapy practice. We've asked their Founder Katie Michaels to share their innovative new product set to launch soon and give you the chance to get involved with the development.
A Game-Changer in Pediatric Physiotherapy
Moti Me is a revolutionary physiotherapy device that aims to improve the lives of children
with disabilities. Designed by founder, Katie Michaels - whose little cousin has cerebral palsy, this innovation focuses on two key elements: providing effective physiotherapy practice and making the process fun and engaging.

1. Physiotherapy Reimagined: Moti Me is designed to target specific muscle groups and
assist children in their therapy routines. Its adaptability ensures that it can be tailored to meet
individual needs, making physiotherapy more effective and efficient.

2. Playful Engagement: One of the standout features of Moti Me is that it transforms
therapy into an enjoyable and interactive experience. Children will be motivated to
participate actively in their rehabilitation journey, thanks to the device's gamified approach.

Be One of the First to Try Out the Moti Me Prototype
Moti Me is excited to announce that they are offering families the unique opportunity to be
one of the first to try out the Moti Me prototype and experience its incredible benefits.
We're looking for families who are excited to embrace this innovation and provide valuable
feedback to help make Moti Me even better. Your experiences will contribute to the ongoing
development of this physiotherapy-supporting device.
How to Sign Up:

Simply visit the Moti-Me website link below to fill out the application form.