The First Compact Unisex Eco-Toilet
The multi-award winning, must-pack travel hack product as seen on Dragons' Den! The Whizzer keeps on-the-go toilet-troubles at bay!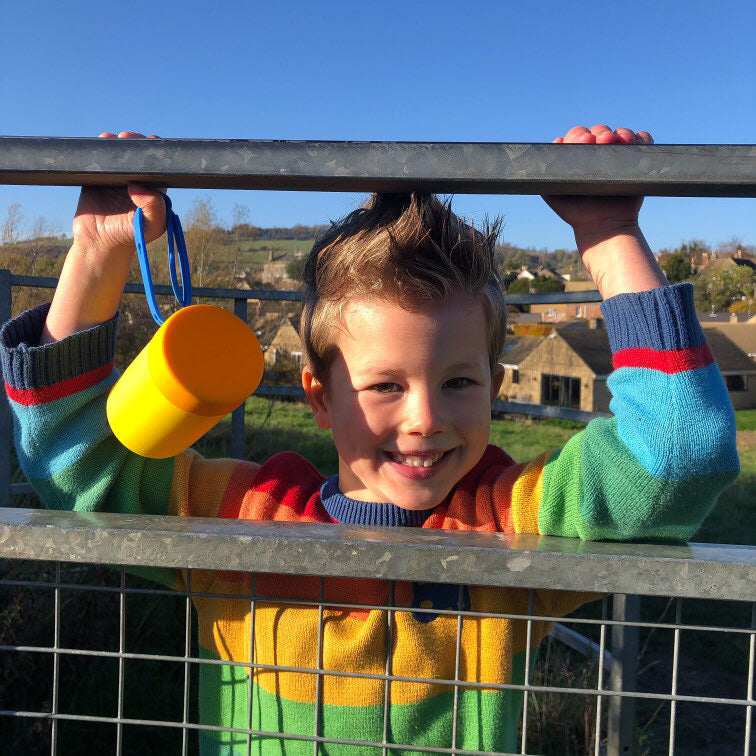 NEW! Kiddiwhizz Blog
Finally a place where parents can share their experiences and experts can impart their wisdom together with an ever-growing spot of support and resources from potty training to Autism.
Blog section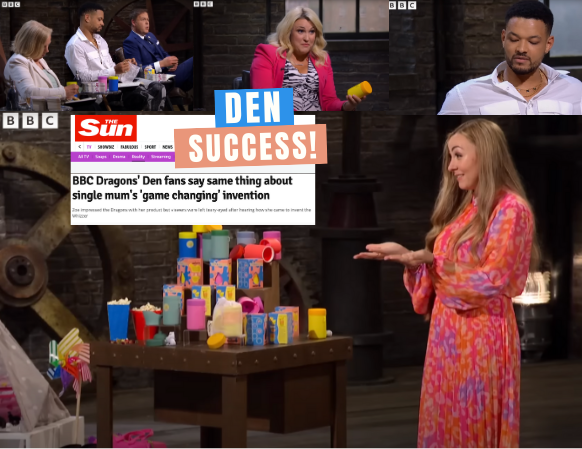 Kiddiwhizz Founder wins over the Dragons
It was an emotional night not just for Zoë but according to headlines and social media there wasn't a dry eyed viewer. Read the story behind the winning pitch.
Learn More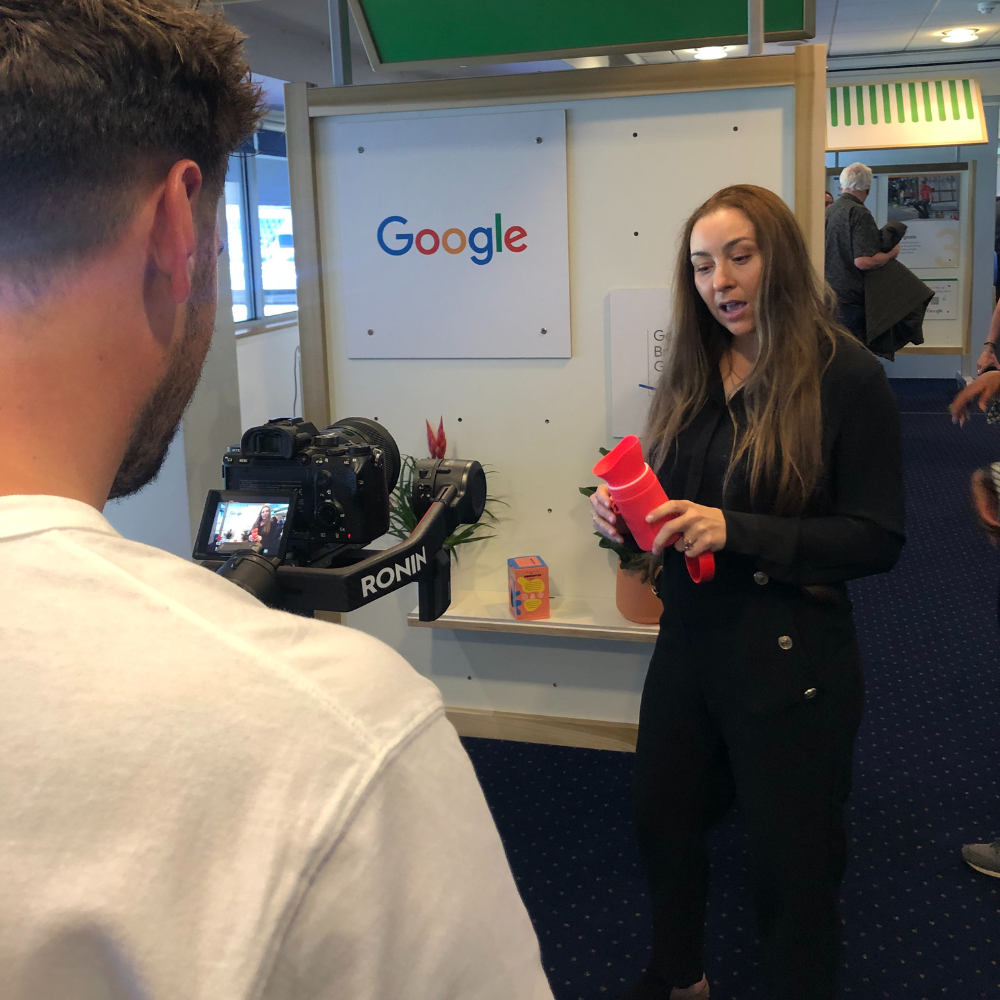 Ever Thought of Starting Your Own Business?
I'm always asked where I started and how I engineered my way into the Den just 18 months after launching Kiddiwhizz from my living room. This is my step-by-step guide using my own experience to help you fast track down the path I had to construct myself as I went.
Learn More
In The News!
Check out where we've been featured and links to the articles
The smallest toilet
Innovative Toilet Features
100% leakproof
Internal funnel ensures that the fluid remains inside the main body of the product with no leaks.
Two Sizes
Available in two sizes
250ml capacity
500ml capacity
Compact and squashable
Our Whizzers are compact, made from soft silicone, and perfect for families on-the-go!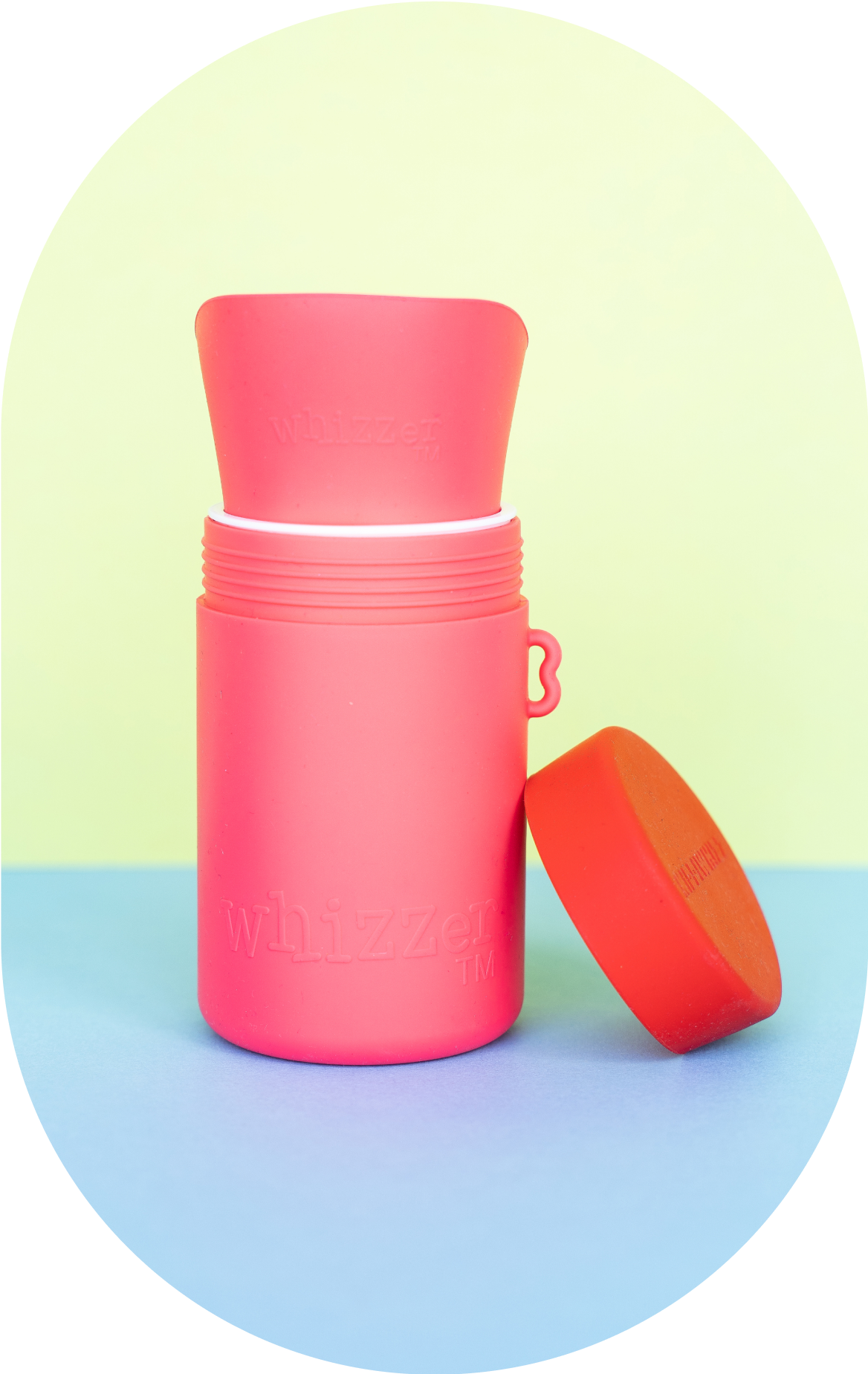 Multiple Colours
Available in multiple colours
Environmental Friendly
Our Whizzers are driving down the sales of big plastic potties and replacing them with a longer-lasting sustainable alternative.
Unisex
The ergonomic design of the soft silicone spout is specially designed to mould around both girls and boys bodies for ultimate comfort.
- Our Reviews
What our Customers are Saying
I bought this for my 3 year old for our…
I bought this for my 3 year old for our holidays to Turkey is was an absolute life saver! Especially on the plane I would 100% recommend these. We now take it with us everywhere and I have it ready for when my 1 YO potty trains 👍
Claire
10/10 a must have product for every…
10/10 a must have product for every parent out there and what a plus that it's unisex, quick to set up and discreet. What's not to love. With lots of colours to choose from it makes going to the toilet fun for you and your little one
Foluke
Great for going on country walks
Just the security of knowing when I go out in the countryside walking that don't have to reduce my fluid intake just incase I need the loo..... not good for me when I have a continuous UTI..... just love this discreet little implement!
Lynne Nelson
You need to buy one of these!
Absolutely love it! Got 2 when we bought one for our daughter. One for home and one for nursery as she kept needing a wee going from nursery to school. We use it when we go out anywhere always have our Whizzer.
Chloe Justice-Mills
Amazing!
Amazing product. We are passed potty training but so useful to have out an about when toilets aren't always near or clean! Such a clever design, thank you!
Becky
A revolutionary product
A revolutionary product for my autistic son who has a fear of public toilets. The whizzer is discreet and compact so we can take it anywhere and not be nervous about him using the toilet. Thanks for inventing such a genius product!
Rebecca O
Highly recommended
Highly recommended - fantastic quality, makes parents lives easier. Taking ours camping this weekend. Wouldn't be without it!
PROJECT BABY AWARDS
Brilliant customer service
Brilliant customer service. Any questions/queries just email and they answer back really quickly.
Nicola Woodhouse
Love it!!! Already used in park, cinema and bus stop!
Love it!! I was searching for a better solution than a jar for pee on the go with a toddler! I found Kiddiwhizz and I love it! I always take it with me when I'm out as you never know when your LO is going to ask for a weewee! We already used it in a park, cinema and a bus stop! Lifesaver!
Ria Scriggins
Who are we?
I'm Zoë, the inventor of the Whizzer. This is Mayson, my son, my angel and reason for creating this product. Every single element you see has been designed by me and approved by him. We are a Single Mum duo determined to follow our dreams and make the Whizzer a solution for all parents.
About Us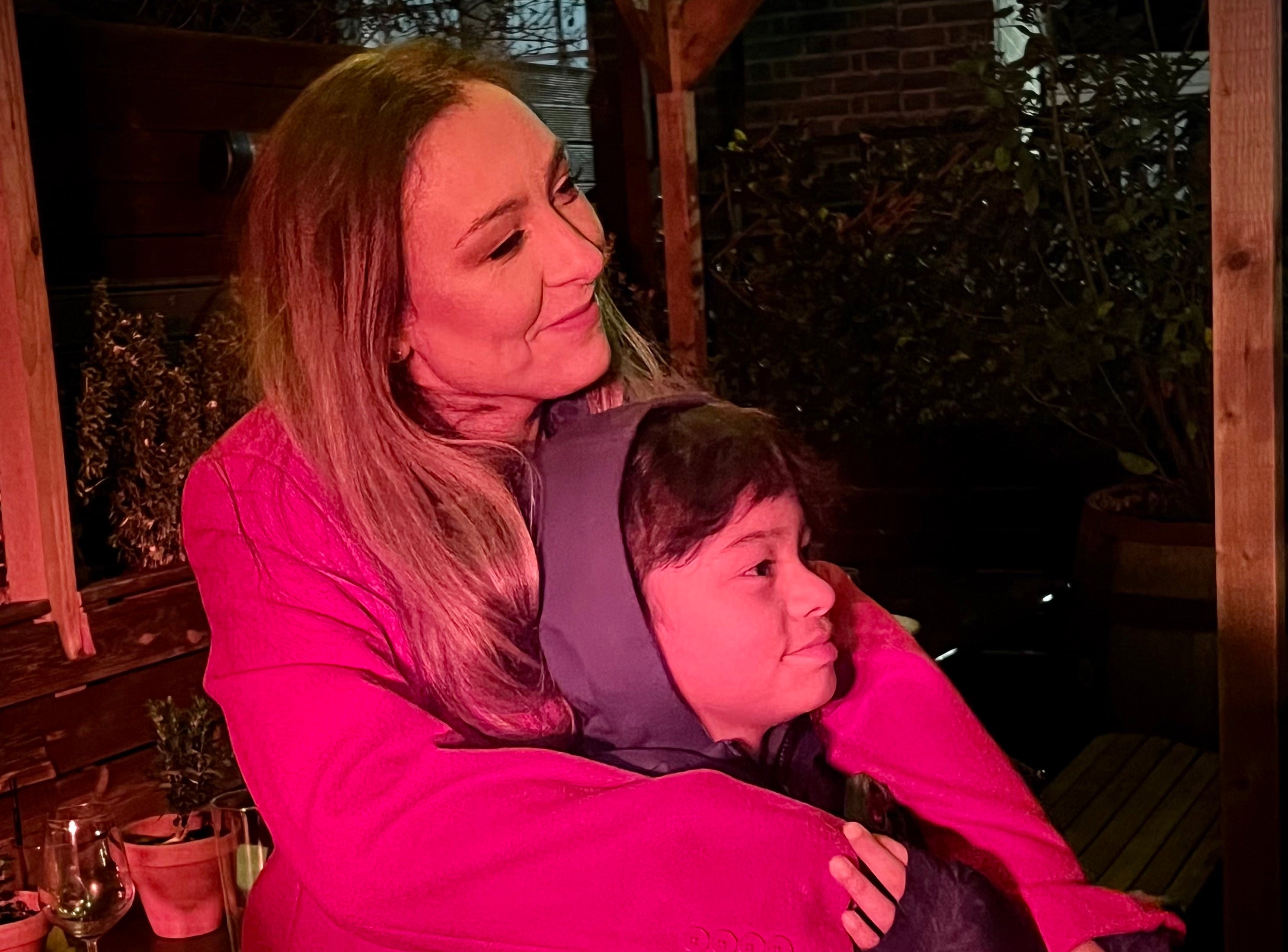 Frequently Asked Questions
Frequently Asked Questions
Didn't find your answer?
We're here to help!
More FAQs
Kiddiwhizz ltd was established in 2020 to house the first handheld compact silicon toilet for kids called the Whizzer. The very first Whizzer, invented by Founder Zoë Chapman was launched for pre-order in February 2021 and has now grown to become an award-winning solution loved by parents. It has become a game-changer for life beyond potty training and for families managing a range of medical conditions. With the big kids/adult size released prior to Dragons' Den in response to popular demand, day to day family life has one less stress, regardless of age and adventure.
Yes! It's unisex and the spout is specially moulded to give both girls and boys privacy and a leak free comfortable experience.
Girls tend to squat slightly but we recomend testing at home to find the best position. If you check out the guest blog Life after Potty training Twins, Octavia shows how she uses it with her girls in a video.
Check our 'how to' pages for more information.
If the whizzer is emptied immediately after use you can fold the spout back into the main body, if it is full you'll want to store it separately. We sell waterproof bags to keep your whizzer, parts, a few tissues in (and mini hand gel if required) so you're always prepared. We also sell attachment straps which the spout can loop through to attach your whizzer to bags etc
General Orders
Orders are dispatched same day (mon-fri) if placing order your before 2pm.
There are now 2 new options for delivery - 1st class (24hr tracked) or 2nd Class (48hr tracked).
Tracked Service
Kiddiwhizz cover part or all of the cost to the customer to ensure that all orders can be tracked resulting in less lost parcels and more control for the customer.
Once your order has been dispatched you will receive an email notification with a tracking number which you can use to see the status of your delivery journey and make any changes.
Please ensure you make use of this facility as there is not currently a customer service team at Kiddiwhizz. The Founder, Zoë is the point of contact for everything so she has set-up systems like this to ensure support can be achieved without waiting her individual response which will most likely give the same information.
Once your order is dispatched we would be incredibly grateful if you could help by ensuring it is monitored until safely received. Lost parcels and customer errors such as incorrect addresses have a significant unfair financial impact on small businesses.
RM24
If selecting Royal Mail 24 please note that they usually deliver the next day but Royal Mail state it is not guaranteed.
Unfortunately this is out of our control and as a small business it has a huge impact when Royal Mail doesn't provide a good service but please be assured everything is done on the Kiddiwhizz side to ensure customer satisfaction is a priority.
PRE-ORDERS
If when placing your order it was for a pre-ordered whizzer it will be dispatched in the time stated within the product description.
Royal Mail has been incredibly unreliable, so while we work on an alternative solution or can ensure Royal Mail won't lose your parcel we have had to stop all international orders. We are working hard on a solution though including distribution to stores worldwide to ensure reasonable and reliable postage for all!
If just ordering small parts like bags or straps we post them in a large envelope so we can offer a lower shipping cost.
All the detachable parts are the same, it's just the main body of the big kids/adult size that is larger and collapsible. For potty training ages it's advisable to get the kids version as kids tend to need to wee little and often. For little hands the kids one is easier to hold themselves and fit beneath/between their legs. Little girls may struggle but if you need a solution for the whole family then the bigger size is preferable. Many people take advance of the double deal that automatically applies when adding one of each size to your basket.
One of many factors that was important to Zoë, the inventor of the Whizzer, was that the Whizzer could positively impact the environment. She knew first-hand that when a parent prepares for potty training they purchase multiple plastic potties which are bulky and inconvenient to carry so they are disposed off as soon as possible. Many are brought to be left at grandparents, the car or at nursery to save dragging one around. By replacing just one or two of these potties with a high-grade silicon whizzer, a family is not only investing in a product that will last them years, instead of months, but also lowering the millions of tonnes of plastic waste caused by cheaply mass produced potties. The Whizzer was the first toilet product of it's kind to use high-grade silicon which is a derived from a natural resource and is a safer, non-toxic alternative to plastic.
Yes, it is many be more expensive as a result and the manufacturing process like any factory made product is not impact free however from the plastic-free, cardboard packaging and conscious shipping methods plus using waste silicon to make spare parts and mixed colour designs, we're always looking for more ways to adapt and be better.
As a small business that is run from the home of its Founder, the impact of the business as a whole is minimal. By teaming up with other brands, sharing warehouses, transportation and more KiddiWhizz has plans to be so much more than a stress-saving toilet product.
The spout currently is designed for urinating however there is a separate poo attachment that is in design stages.
Although we can't encourage using it for anything other than wee, we have had reports from Mums who have successfully had to use it with their kids.
We are currently waiting for funding which will then allow us to begin testing the sample attachment out. If you would like to be a tester then do reach out to us!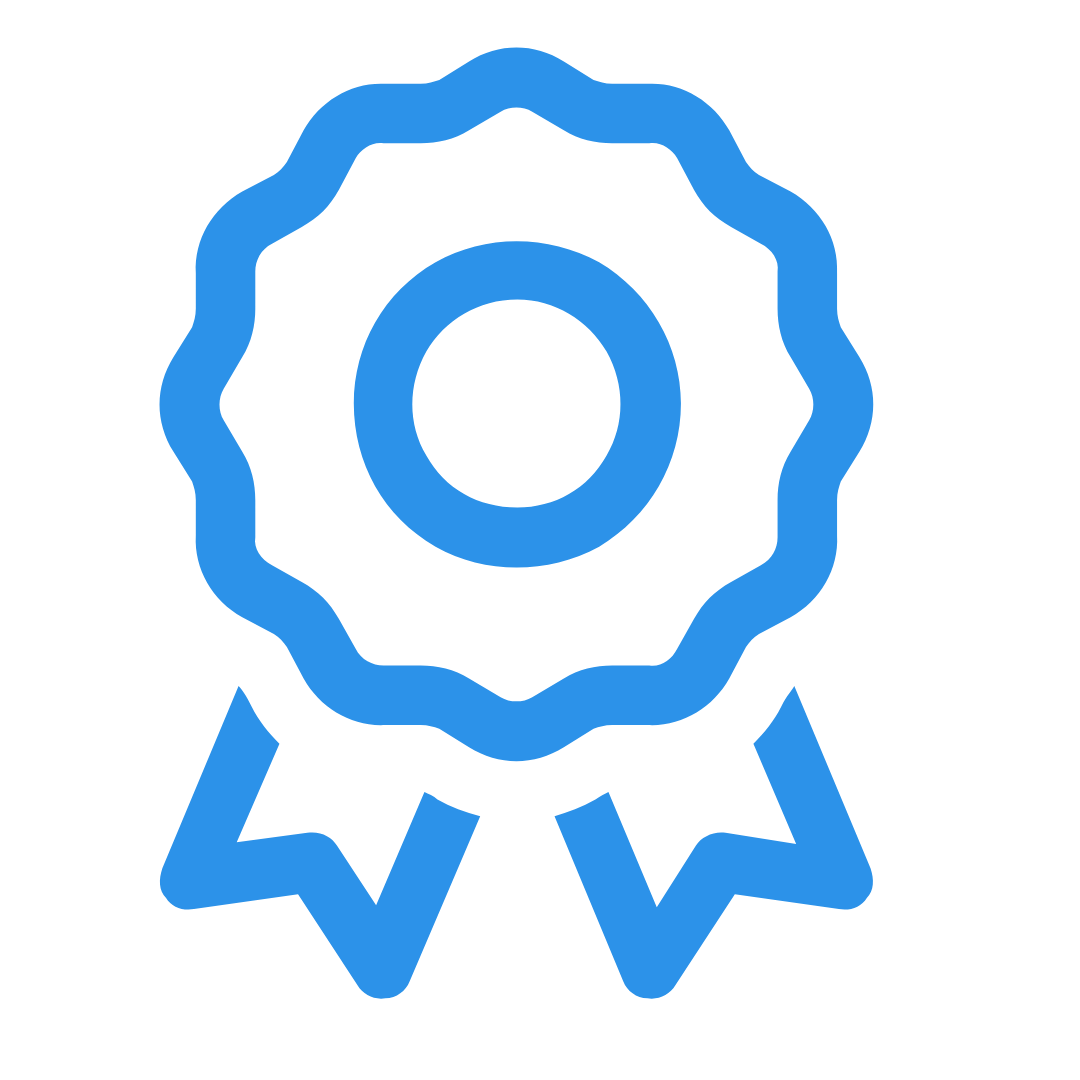 Multi-Award Winning
The business, product and Founder have all won an impressive ever-growing list of awards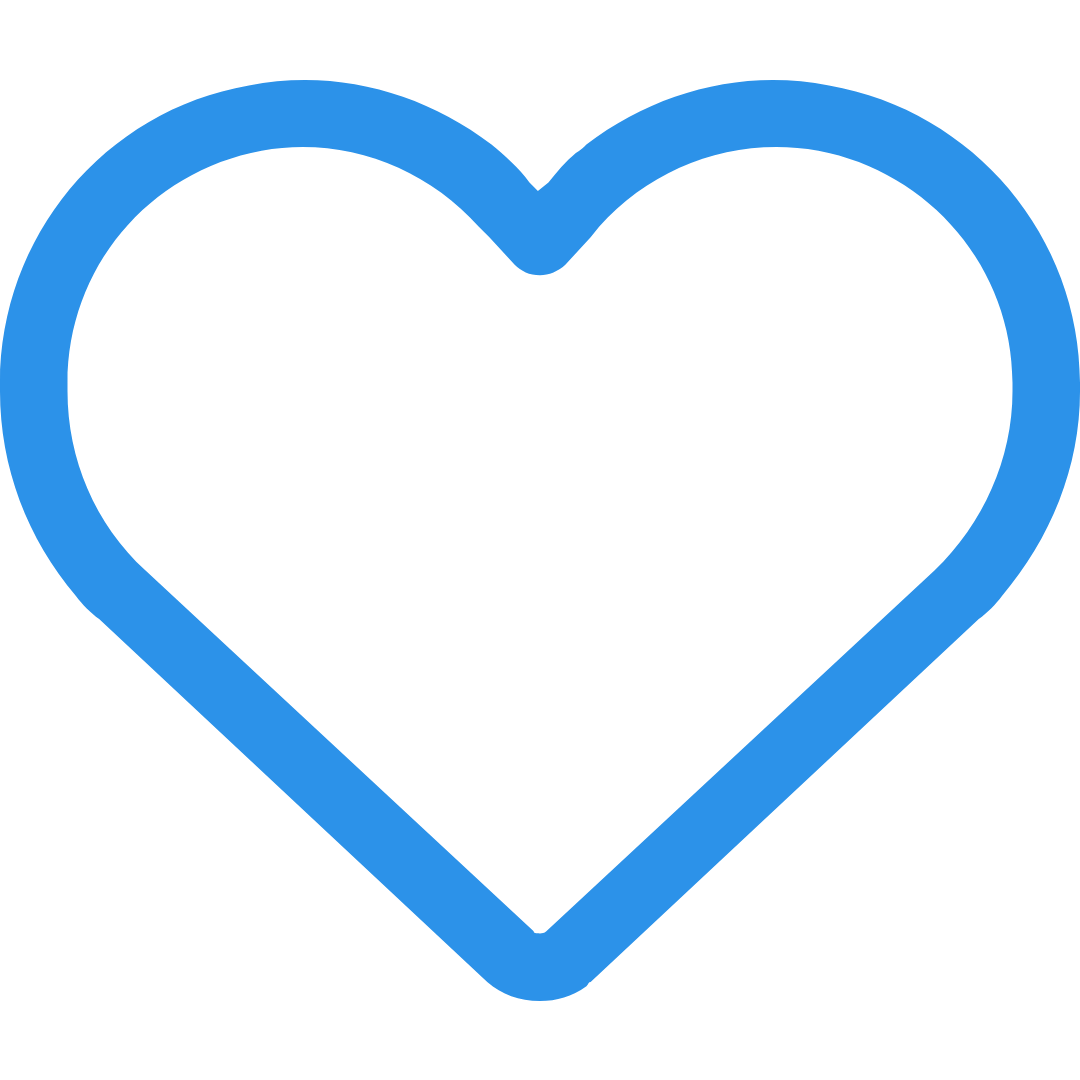 Dragon Backed Mum Made
Zoë Chapman: Backed by Dragon Den Investors Sara Davies and Steven Bartlett.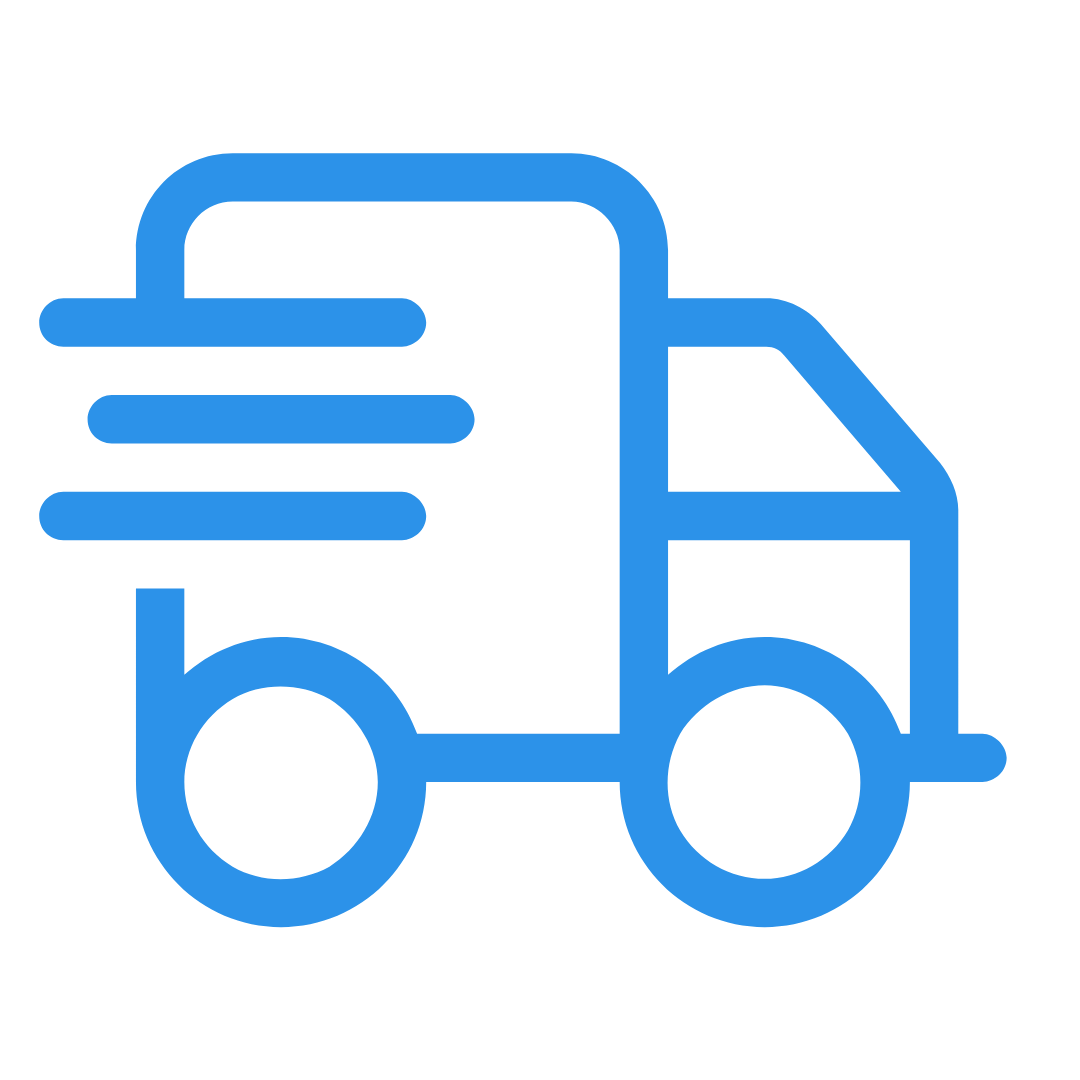 Fast UK Shipping
Low cost Royal Mail 24/48hr tracked | Free for orders over £35+ | Discounted over £25
High Quality Products
FDA approved and BPA free high-grade silicon
Follow us