Regular price
Sale price
$5.00
Unit price
per
Sale
Sold out
Lost a part? Don't worry! we'll try to get your Whizzer back to full health.
Need a bag to keep your whizzer parts, some tissues and hand gel in? We've got you covered!
I've also add some extras and developed a few new special colours just for spare parts that are a blend of which ever whizzer you have so hopefully it will give yours a new lease of life.
You can also for a limited time get spout and lid parts in glow blue or just buy the pack which also comes with a strap!
All the parts are universal so fit both the sizes of whizzer (250ml / 500ml)
The Glow-Packs are now available in the Glow-Whizzer product listing (see link below)
View full details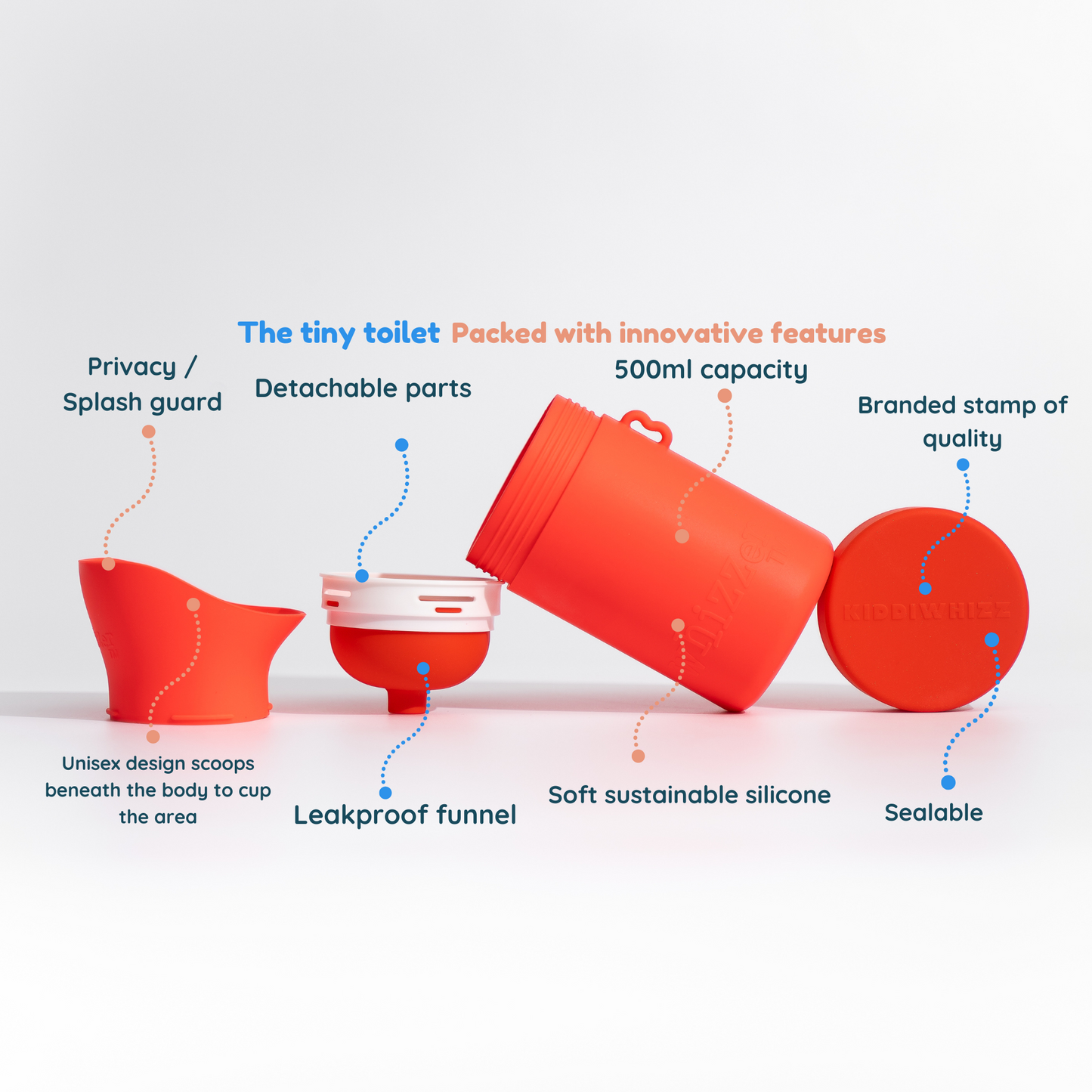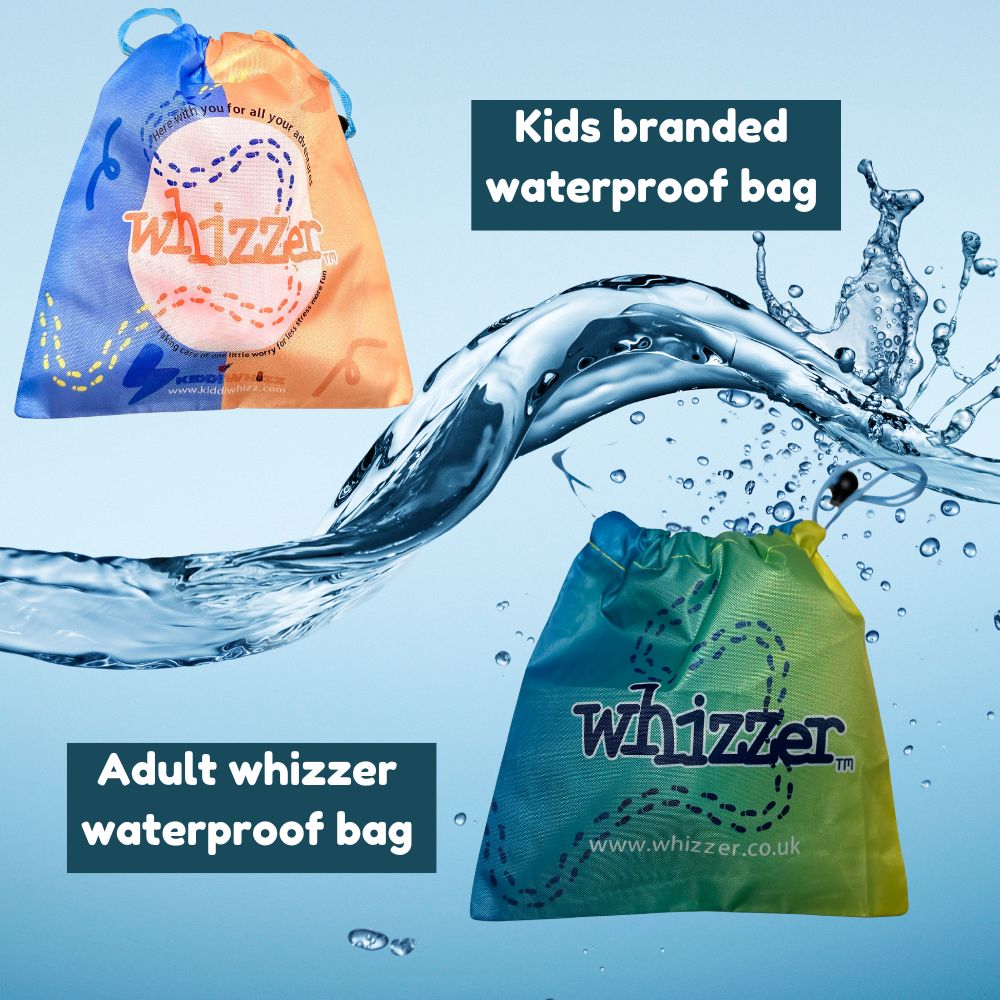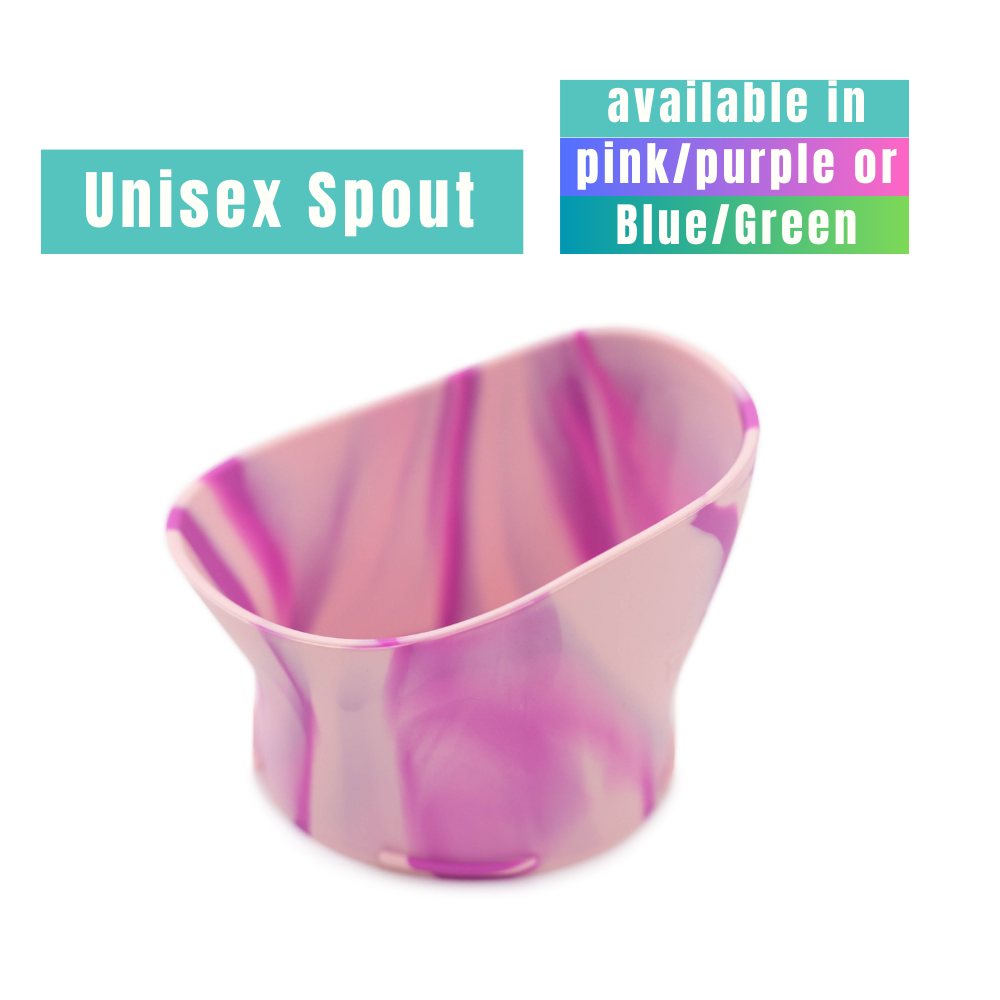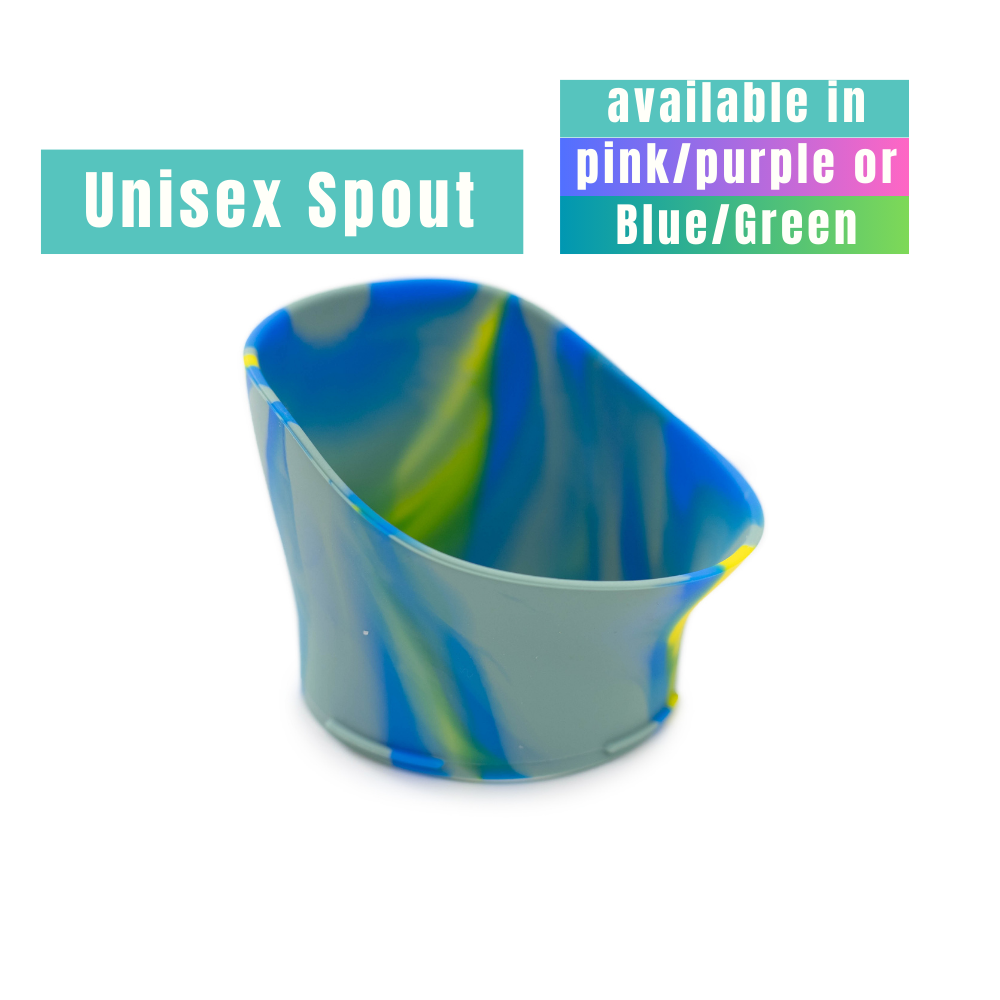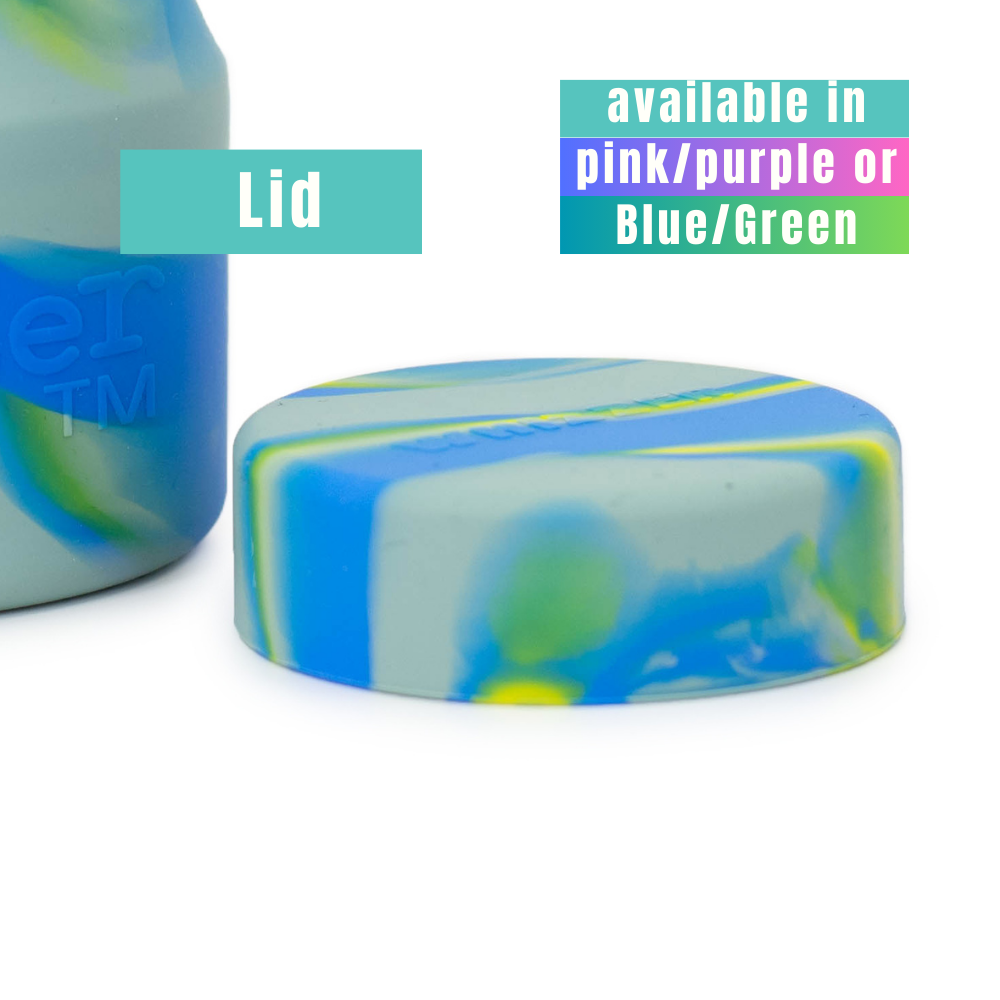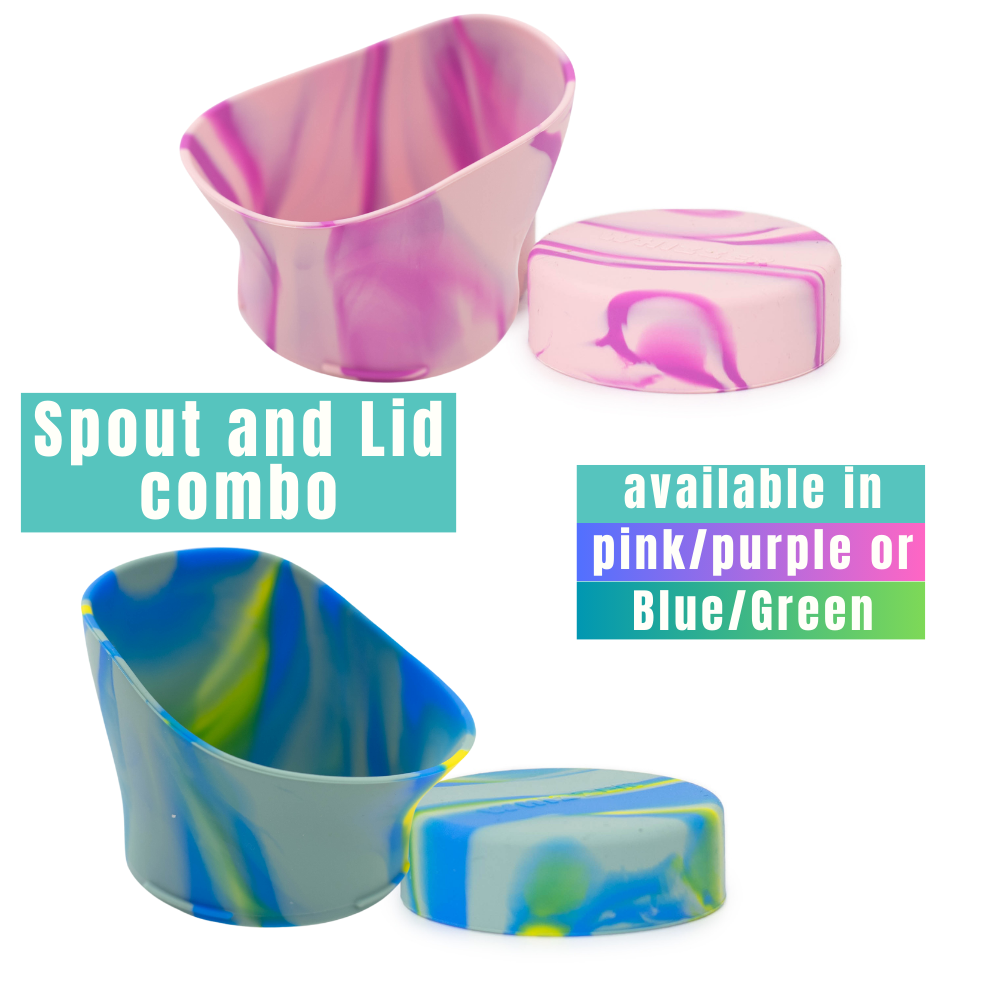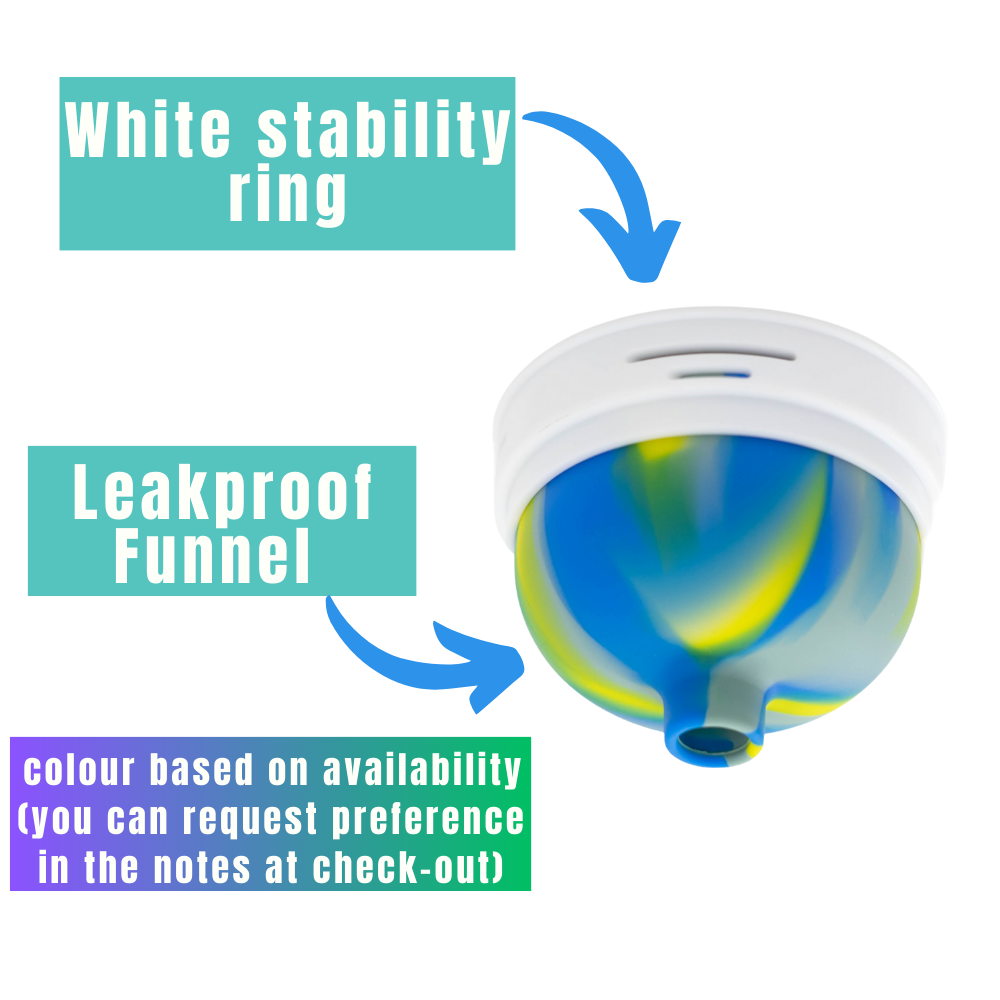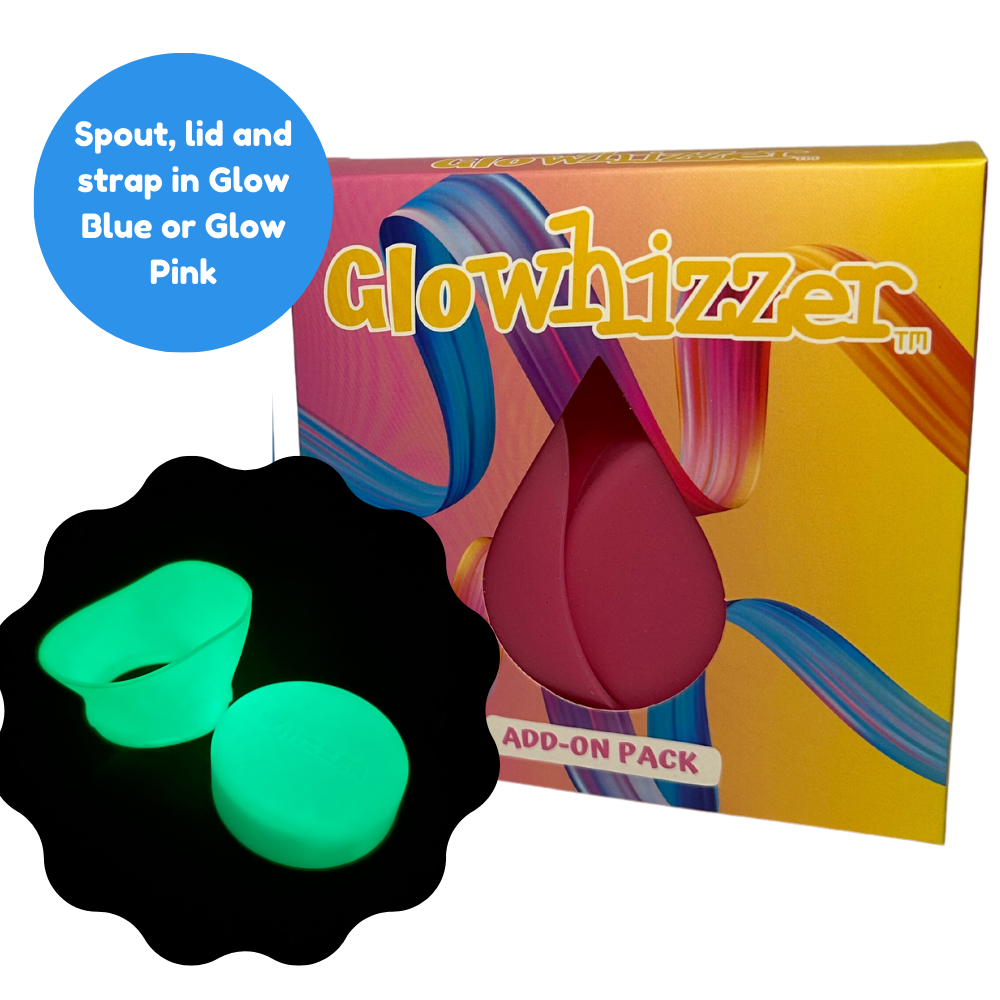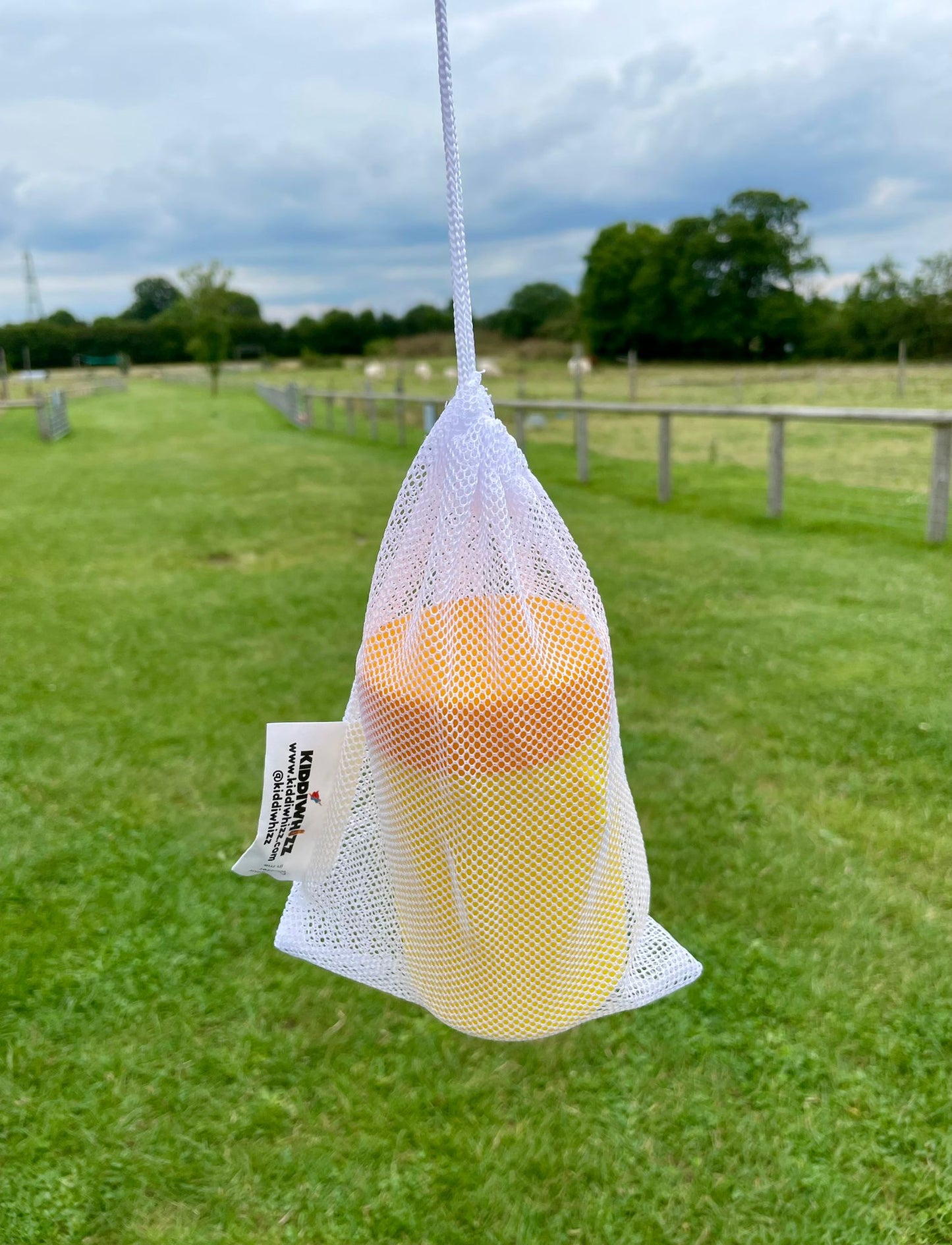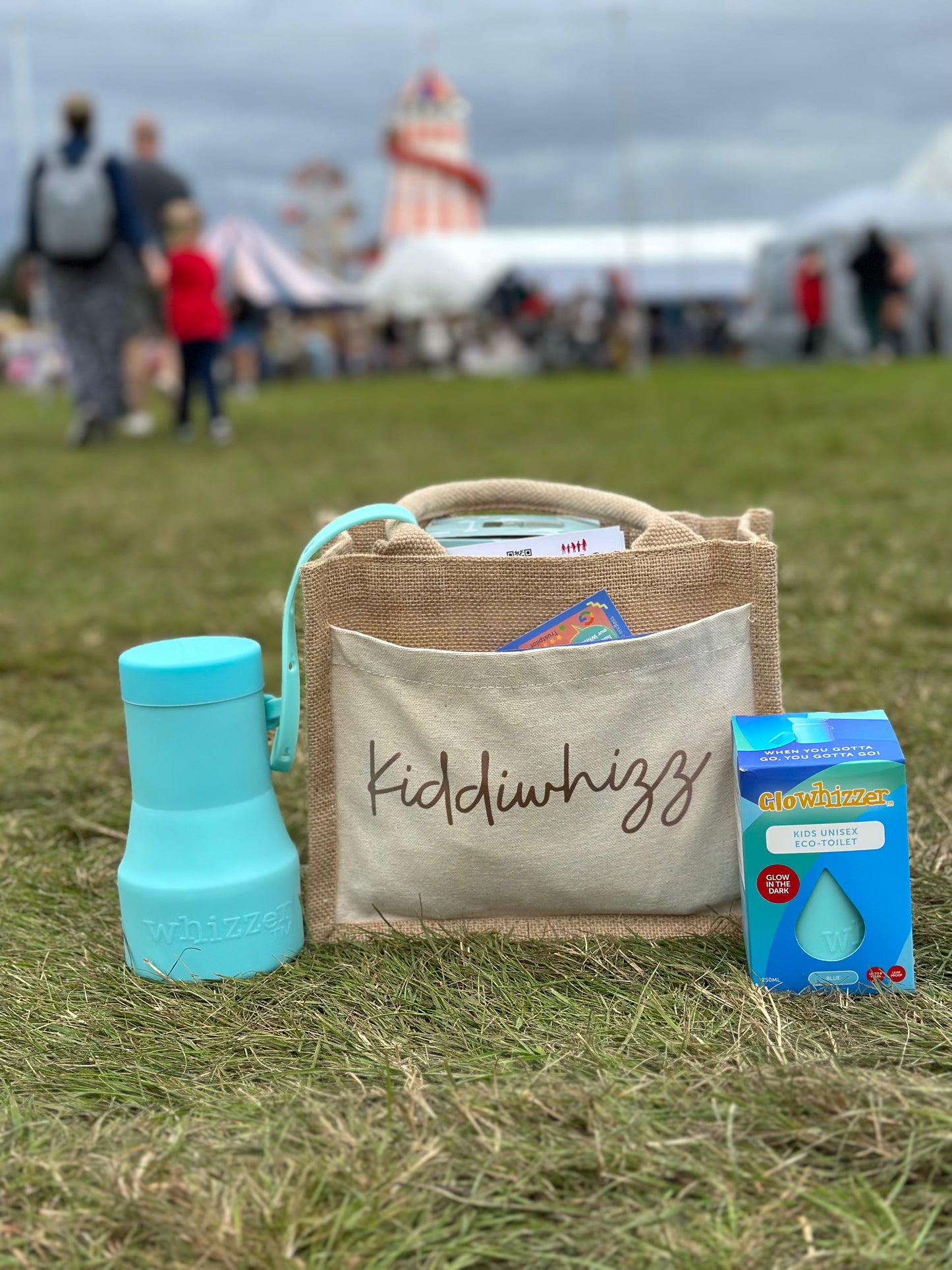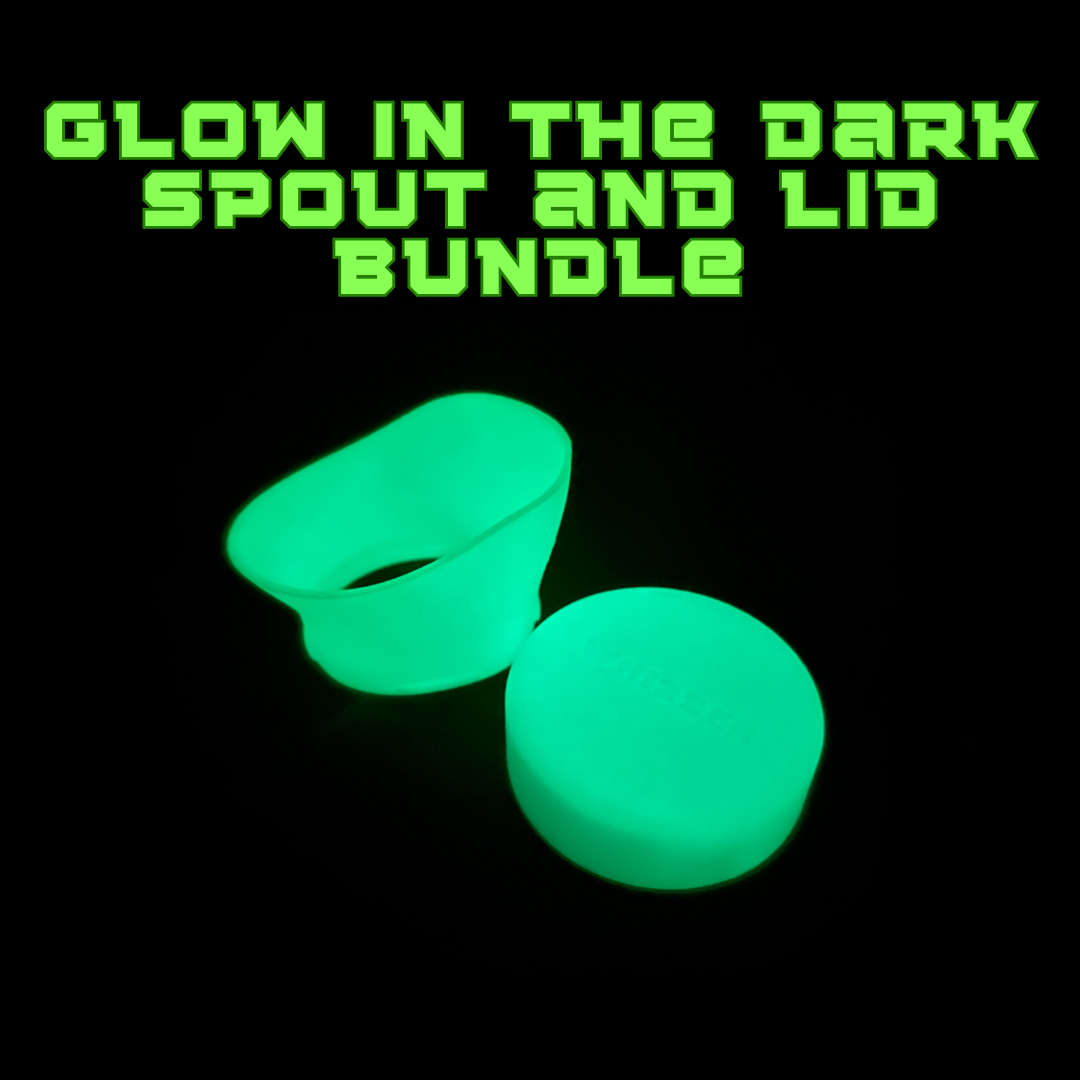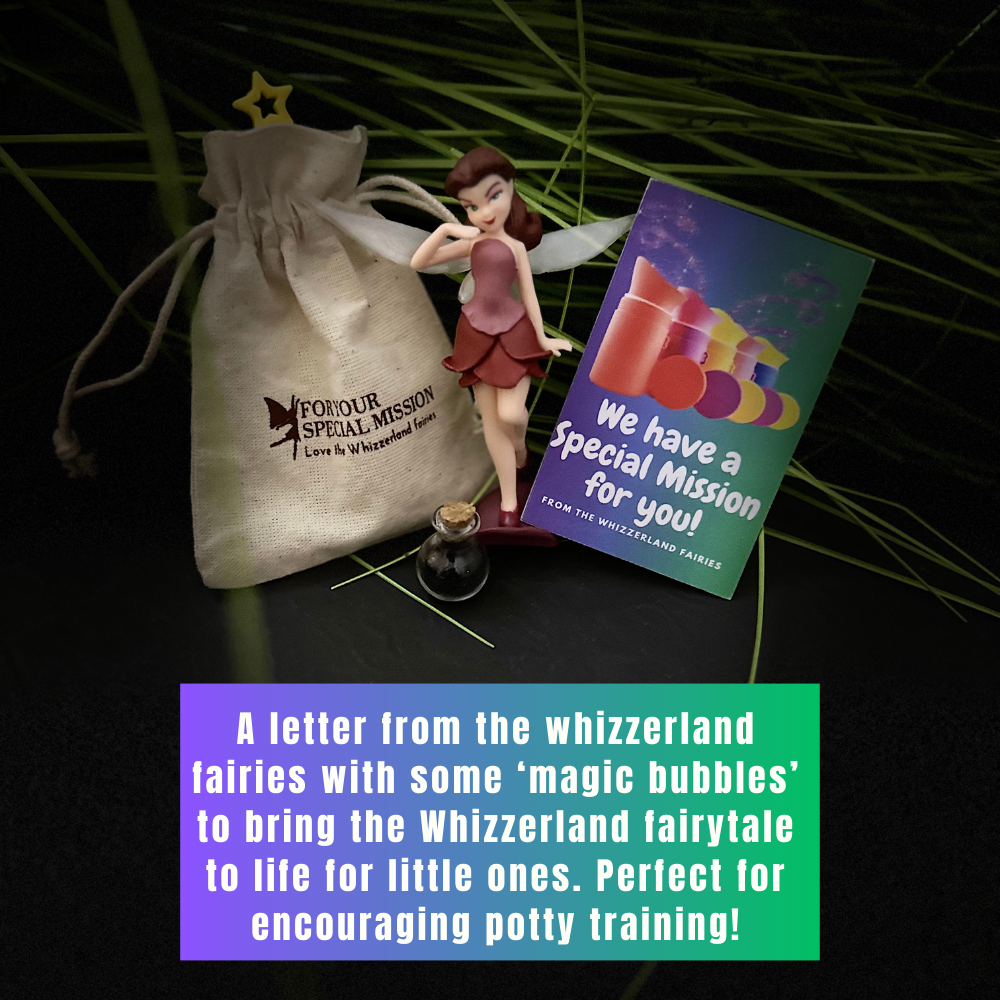 Product Information
Spout

The spout is the bit that gives privacy and clips to the top of the white stability ring (into the larger holes)

 
The Funnel

The funnel is the bit that looks like a moon cup and helps prevent any leaks when full.

 
The Lid

The lid is, well, the lid! 
Net Bag

The net bag used to be in all Whizzers but it wasn't being used and a few people were disappointed it wasn't waterproof so I decided to remove it for now and have launched the new bags.
Waterproof Bag

The exciting and long requested for bags are now in stock!

There are two versions, both the same size but one is set as the kids one and one slightly more grown up is listed in the options as the adult one. Both fit one whizzer plus some tissues and allow you to keep your spout outside your whizzer when it's full.
The Glow Add-on Pack

Do you already have a whizzer and can't fork out for the new Glow in the dark whizzer right now?

Don't worry I've got you covered with the Add-on Glow Bundle that comes with the spout, lid and carry attachment so you can jazz up your current whizzer and ensure you can find it at night!

Just make sure the parts are charged in under household lights or direct sunlight so they're ready to go!

The packs can now be found in the Full Glow Whizzer range HERE
Glow Parts

For a limited time we have some spare glow-in-the-dark spouts and lids that will be combined for you to purchase instead of the whole pack. They don't include the strap so probably won't come boxed in case it confuses anyone.
Whizzer Attachments

The Whizzer attachments can be purchased here and used to clip the adult or kids whizzers to bags, buggies, wrists... anything really!
The Whizzerland fairy Pack

To go alongside the Whizzerland fairytale which is downloadable from HERE I've made little letters from the fairies that you can add your childs name to so they feel like they've really been chosen personally. There's some 'magic bubbles' and other little bits will be added as the pack evolves.
Pre-order Status

If a product is out of stock we will switch on Pre-order which means you'll pay as usual but you will be in the dispatch queue so as soon as your product is available you'll receive a dispatch notification to let you know your order is on it's way with a tracking link.

All the pre-order dispatch dates and info will be displayed here.